COME HELP US BUILD THE BEST SUBMARINES IN THE WORLD
At General Dynamics, our employees are the heart of our company. We rely on their dedication to excellence and their intimate knowledge of customer requirements to meet the needs of customers around the globe, day in and day out. Our employees' unique blend of skill, innovation and agility drives our continued success, and we take our responsibility to them seriously.
General Dynamics Electric Boat has been designing and building submarines since 1899, beginning with USS Holland, the U.S. Navy's first commissioned undersea warship.
Electric Boat consistently develops and integrates complex systems to deliver a long line of first-of-a-kind ships to the U.S. Navy. While Electric Boat's primary focus is on submarine production, the company actively participates in markets adjacent to its core business, leveraging expertise and technical innovation to naval surface ship and commercial nuclear programs. 
Primary operations are the shipyard in Groton, CT, the automated hull-fabrication and outfitting facility in Quonset Point, RI, and an engineering building in New London, CT.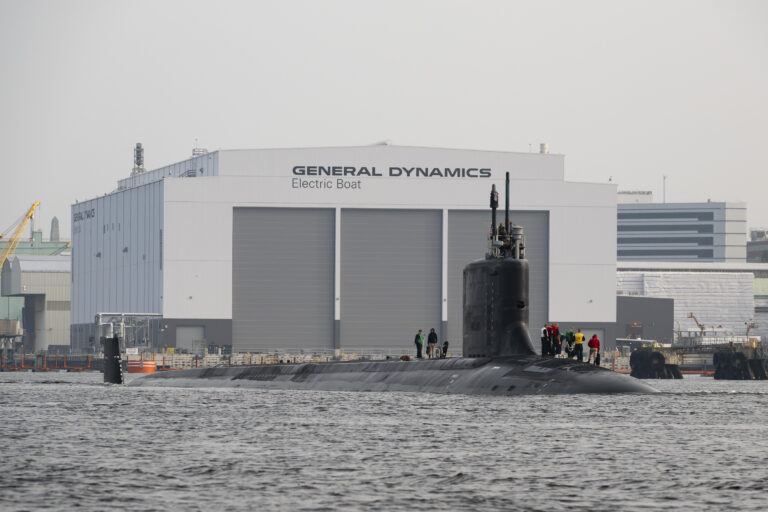 Electric Boat is proud to announce the delivery of the nuclear-powered attack submarine Hyman G. Rickover (SSN 795) to the U.S. Navy. Hyman G. Rickover is the 22nd submarine of the Virginia class, which provides the U.S. Navy with the capabilities required to retain undersea dominance well into the 21st century.